London Translation Agency Tradu24
Translation agency with head office in London specialising in marketing, legal & financial language services. Accurate translation service in French, English, Spanish, Portuguese and more. Tradu24 provides languages  solutions for legal, financial, marketing and market research clients based in the UK, USA, Canada, Switzerland and others countries in Europe, Asia and America. Our main services are document translation, legal translation, website translation, interpreting, localisation and transcreation in french, portuguese, spanish, english, german, italian and others 80 languages from around the world. We provide a wide spectrum of professional language services including translation, localization and DTP. With our team of over 5000 language specialists we can garantee fast turnaround times and the best quality at a very affordable price.
Professional Language Translation Service Provider
Tradu24 is London's best boutique translation agency. We are more than a handful of straight shooters, award-winning translation agency who continually churn out high quality language and localised services across the globe. We are our great projects and the reliable vendor of choice for a good many renowned companies and government bodies.
With many years of involvement excelling in language projects of various sizes and types, Tradu24 translation agency in London is the perfect one-stop shop for corporations and persons who need the results they desire from a top agency for world-class excellence and attention to facts, at affordable rates. With a commitment to quality and on-time delivery, our certified and experienced translators will provide you with accurate and culturally appropriate translations.
Ready to plan a project, call us now at +44(0)20 3290 1580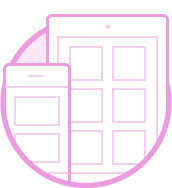 Confidential
We will keep your documents and personal information absolutely confidential at all times.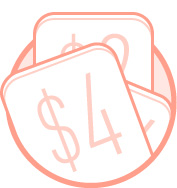 Affordable Prices
Our prices are based on wordcount, language combination and  specialisms to give you the best price for the best quality.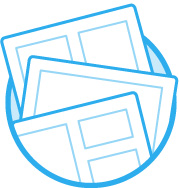 High quality
We work with experts  that translate only into their mother tongues and are chosen on the basis of their specialisms.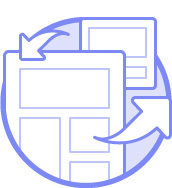 Punctual
We take our deadlines very seriously and it is our commitment to deliver high quality work  within the agreed timeline.
Language translation services specialists
Our main services are document translation, legal translation, website translation, interpreting, marketing localization and transcreation in French, Portuguese, Spanish, English, German, Italian and others 80 languages from around the world.
We offer a complete solution, from translation and proofreading to DTP services
We translate into and from 85 different languages, including all European Languages, African languages, Asian, Scandinavian and South American languages such as French, Portuguese, Spanish, English, German, Italian.
We can translate from any format and offer a multi-channel output solution for customers from a wide range industries including, marketing, legal & financial, media and manufacturing.
Our Pledge to Quality Language Translation
We truly value client's satisfaction. You deserve a splendid output and we have made it our responsibility to make sure that we meet your expectations.Imagine having 100% Satisfaction Guarantee. No more empty, failed promises, botched results, or even late deliveries. We understand that a real breakthrough in today's highly competitive market comes from the quality of customer service. That is why our translation memory and terminology management software offers you both cost-saving and translation consistency on all projects.
Professional Translators at the Best Price
We work with a worldwide network of translators experienced in their specific fields. If you need to translate your document from English to Spanish, for example, a professional translator located in Spain will work on your project. This assures that target text will be adapted for a specific country or region. We will only work with native translators in the target language and expert in your field of business as well. Our translations begin with linguistic excellence. Each of our translators undergoes an intensive screening process, which includes translation testing to evaluate professional level and qualifications. Translators are university-educated and highly trained language professionals. They often possess years of work experience in the subjects they specialize in, such as engineering, law, medicine, finance and other fields. All translation projects are proofread and processed under our internal quality control system.We pride ourselves on being the most accurate translation service provider for our clients, and we work hard to keep that reputation! No job is too big or small for our professional translation and localisation teams.
Translation Services
Translation agency specialising in marketing, legal & financial translation. Accurate translation service in French, English, Spanish, Portuguese and more.
Interpreting
Interpreting services for legal, corporate, medical, and government meetings on-site, anywhere in the world. Interpreting services in French, English, Portuguese, Chinese and others. 
Transcreation
Transcreation is the cre­ative adap­ta­tion of mar­ket­ing text in another lan­guage. It involves chang­ing both words and mean­ing of the orig­i­nal copy while keep­ing the same message.
Transcritpion
Professional transcription services in any language. We transcribe your audio and produce the text in Microsoft Word from formats like MP3, WAV, WMA, MOV and many others.
Subtitling
Subtitling services involves the translation of textual versions of the dialog in video files and movies  in these formats: SUB, SRT, SSA, SMI, TXT.
Voice Over
Voice over services in any language. We have access to an extensive network of experienced voiceover artists working in German, French, Spanish, Portuguese and more.
  Head office:

Tel(UK): +44(0)20 3290 1580

Tel(US): +1 855-642-1075

Email: info(at)tradu24.com

Skype: tradu24uk